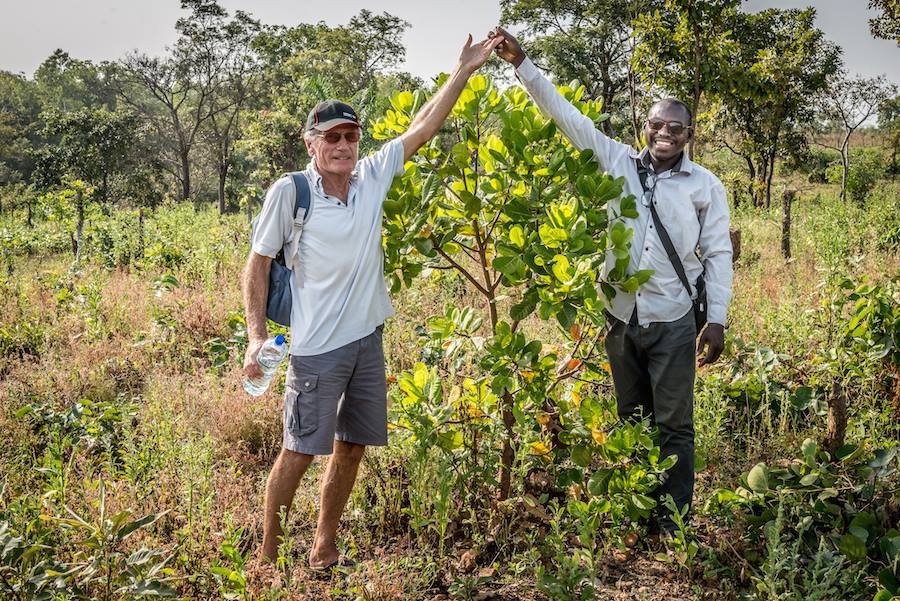 Stories of Cashew ...
We visited yesterday afternoon with Thedré the SPESS farm, (4 acres) where were planted 300 anacardier trees. Anacardier trees eventually produce the famous cashew nuts.
Advantage of this crop: relatively low production cost, it grows by itself, and we can do other crops between trees, waiting for the 5 years needed for the first flowering ...
Disadvantage: Big initial work to clean and prepare the ground before planting, and we must weed every year and replace the dead plants or ones trampled by the oxen.
We have seen that some of the first trees planted 2 years ago had grown well and could yield fruit as early as next year! Caution, however, we must protect the plot against forest fires, and continue planting on the last acre ...