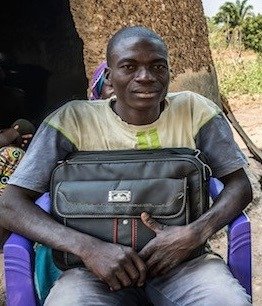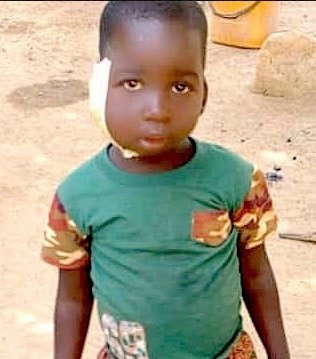 Latest news from Esther!
You remember that little Esther had returned to her family just before Christmas, after 2 weeks of hospitalisation in early December at the hospital in Afagnan, near Lomé.
Care continued at the Puits de Jacob clinic to provide dressings, but we knew that an operation would be essential to reduce the infection.
An operation opportunity arose quickly, following the return of French doctors specializing in maxillofacial surgery at the hospital. So back to Afagnan in mid-January for Esther, this time accompanied by her mother and the faithful Pastor. The operation took place successfully 3 days after her admission ...
Good news ! Esther is allowed to go home, but she will have to follow antibiotic treatment scrupulously for a fortnight. We are looking forward to the photos of her return.
How much effort required from the family and kilometers traveled in difficult conditions to finally catch a glimpse of the little girl's recovery. Esther is not yet fully healed, but we are on the right track ...
A big big thank you to Pastor Sidoine (photo on the left), who spared no effort and did not hesitate to leave his own family for several weeks to help Esther and her family. It does honor to his mission!